I work a regular 9-5 office job, but I also do a lot of work on my own time between blogging, writing my novel, and cooking up all kinds of creative projects. When summer weather kicks in, the last thing I want to do is sit in front of my computer in my sweltering apartment. I also find I'm much more productive when I grab my laptop and head somewhere cool where I'm away from the distractions of home (the kitties, the TV, bed...) Starbucks is usually pretty packed (and I'd rather not buy a $5 coffee every hour to appease the barista) so here are a few places to check out around the city that offer free wifi and a fresh scene.

Greenwich Village
Bowery Poetry Club - 308 Bowery (at 1st St)
Have a beer, socialize, see a show... oh wait, we were working, right?
West Village
Brewbar Coffee - 327 W. 11th St (between Greenwich St. and Washington St.)
Have a vegan cookie: Peanut Butter Persuasion or Phenomenal Pumpkin Spice

Union Square
Union Square Park - at 14th St and Park Ave
Snag a bench or a place on the stairs and a snack from the farmer's market

Murray Hill
SubtleTea - 121 Madison Ave (between 30th and 31st Sts)
Their vanilla cream tea is yum!

Midtown
Bryant Park - 42nd St between 5th and 6th Aves
I looove Bryant Park! Get a tea or ice cream sandwich at wichcraft and pull up a chair or a spot on the lawn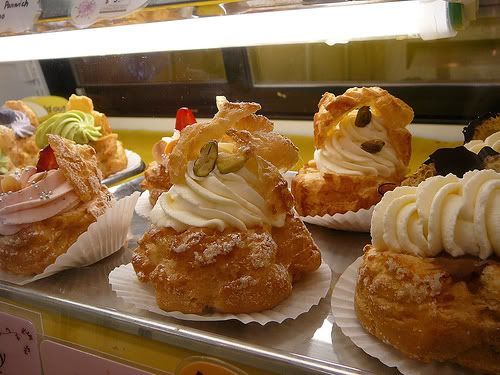 UES
Choux Factory - 1685 1st Ave (between 87th and 88th Sts)
Cream puffs! (Enough said.)